Venice Touring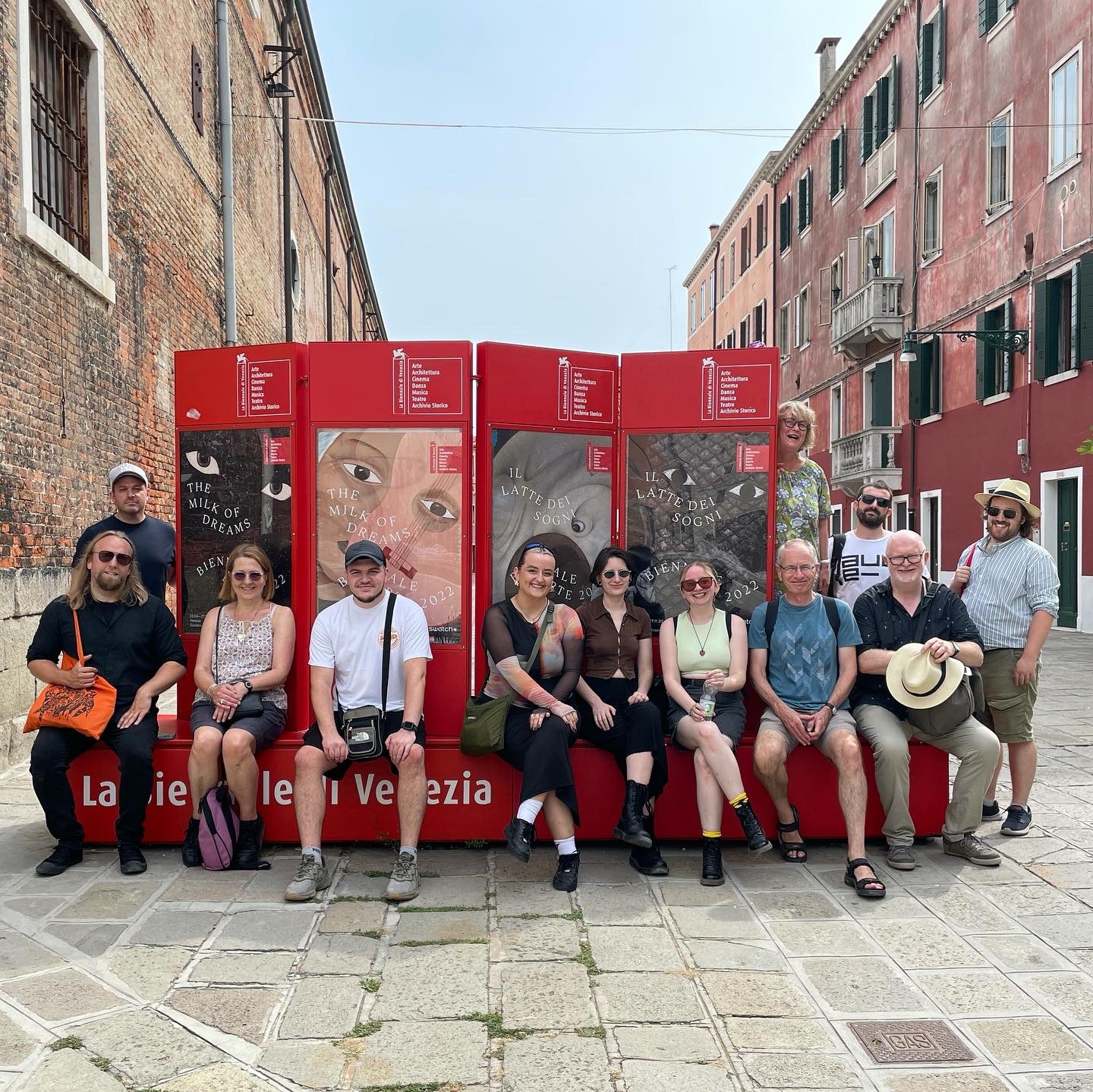 We have a new window display from Saturday and opening
Artists: Daniel Pryde-Jarman, Celia Johnson, Robin Megannity, Nathaniel Pitt, Chloe Roehead-Hughes, Sage Coblis, Lewis Graham, Georgia Rowe, Ben Roberts, Conrad Judge, Wayne Warren, Andrea Davis, Johanna Okon-Watkins, Ian Pennell
Working in collaboration with Worcester Museum and Art Gallery Venice Touring is a group show created from a five-day student experience of Venice. Reflecting upon the life and work of Canaletto. Students focused on the past and present. Venice then and Venice now. 
Accompanied by artists and lecturers who helped encourage the development of contemporary fine art / curating practices. The trip included a visit over two days to the Venice Biennale (the 59th International Art Exhibition – curated by Cecilia Alemani. Exploring; the full biennial show throughout the Giardini and Arsenale, international pavilions, solo shows, artistic tasks around the city and evening art crits – led by lecturers.
The show contains a wide breadth of works such as; painting, sculpture, multimedia, film and collage. 
This exhibition coincides with Canaletto: A Venetian's View, open 1st Oct 2022 – 7th Jan 2023 at Worcester Museum and Art Gallery.
In partnership with Worcester Museum and Art Gallery supported by School of Arts; University of Worcester, The Elmley Foundation, Hereford College of Art.