Inspirational Book on Migrations to Launch at The Hive
An inspirational book featuring illustrations from artists around the world is to be launched at The Hive in Worcester next week.
Migrations: Open Hearts, Open Borders was inspired by a touring exhibition of postcards, organised by lecturers at the University of Worcester.
In 2017 the Illustration team, from the University's International Centre for the Picture Book in Society (ICPBS), asked illustrators around the world to draw and send an original postcard on the theme of Migration, in response to the world migration crisis.
More than 300 postcards were submitted and formed an installation at the Biennale of Illustration at Bratislava, Slovakia, before going on to be exhibited at locations around the world, from South Korea to South Africa, and as the opening exhibition of the University of Worcester Art House earlier this year.
Over 50 of the postcards, from 32 countries, have now been reproduced in actual size in a special book, edited by the team at Worcester and published by Herefordshire-based Otter-Barry Books. It will be launched at The Hive on in May 2017, followed by a further event at the headquarters of Amnesty International in June.
Leading children's book illustrators from the UK, including Christopher Corr, Neal Layton, Jackie Morris, Jane Ray, Petr Horacek and Chris Riddell, have contributed cards, along with illustrators from Argentina to Russia, South Africa to Iran. Australian illustrator Shaun Tan has written the Introduction. The book's royalties will be shared between Amnesty International and IBBY (International Board on Books for Youth).
Tobias Hickey, Senior Lecturer in Illustration at the University of Worcester, said:
"Each entry reflects the way illustrators think and see the world and demonstrates that illustration is not passive. Illustrators are passionate and dynamic, have political and economic responses to contemporary situations and care about the world. The book stands as demonstration of this and as a legacy for the collaborative work of the team."
"One of the remits of the ICPBS is to introduce artists from outside of the English-speaking community to a wider audience – the variety and geographical scope within the book is testament to that ambition."
The book will be available at this year's Hay Festival, where Tobias and colleagues will be leading a range of Migrations-themed workshops for children. The workshops take place on Thursday, May 30 and Friday, May 31 2017. For more information visit www.hayfestival.com
Janetta Otter-Barry, publisher of Otter-Barry Books, said: "It's an honour to be chosen as publishers of this book. The fragility of a mailed postcard and of a migrating bird come together so aptly to capture the theme of human migration. It is quite literally formed of images and messages of hope, and I think that people will cherish it for that reason as well as for its brilliant variety and heartfelt approach."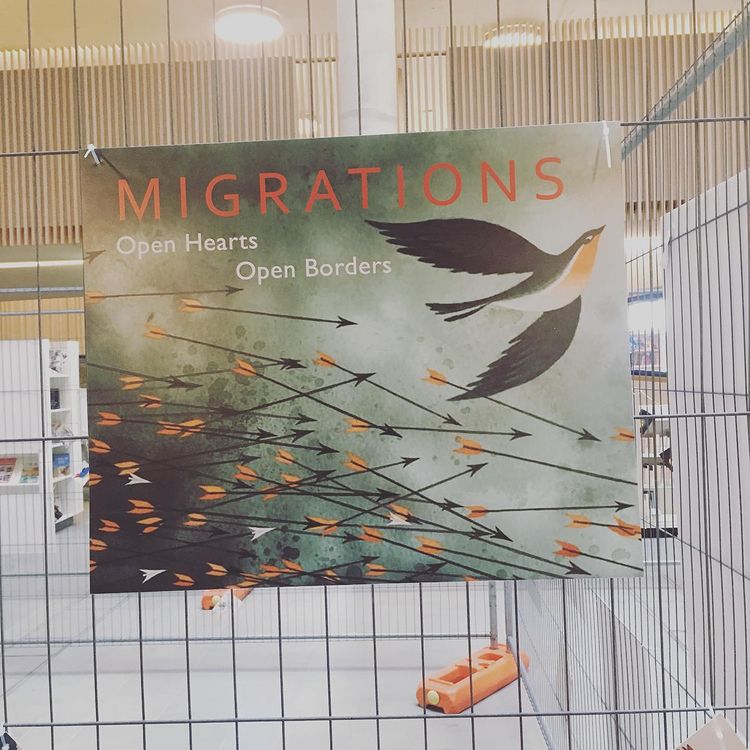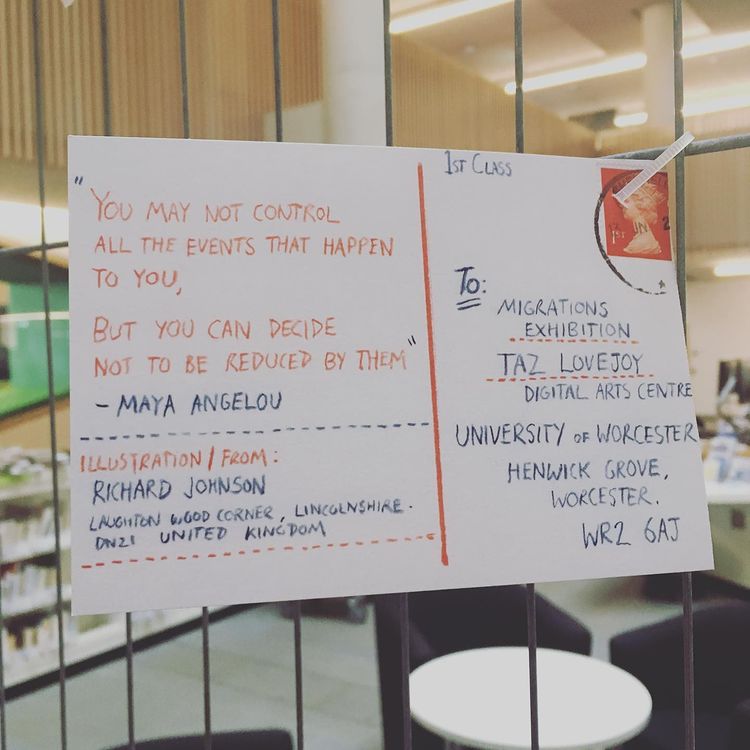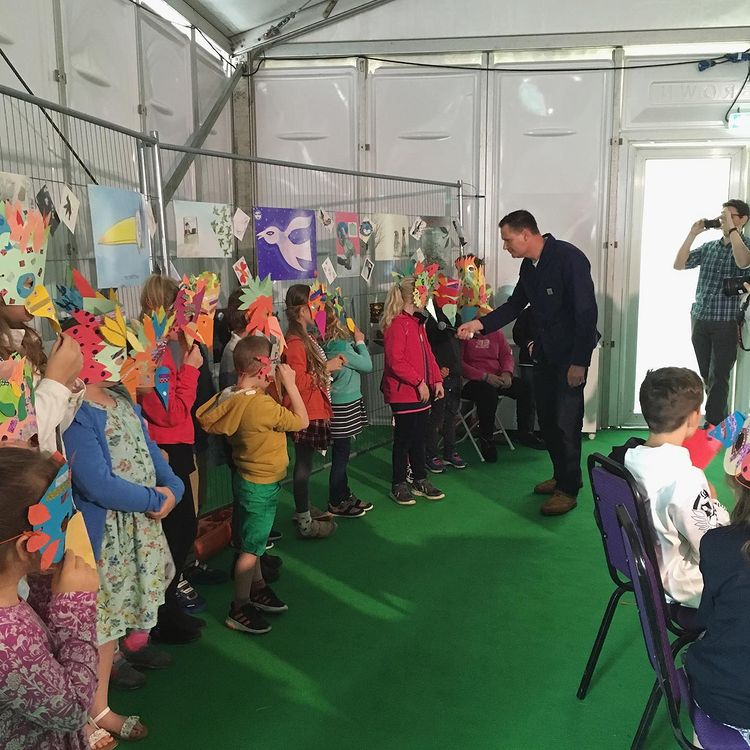 Image credits: @Worcesterillustration