Worcester Cathedral Exhibition – Undercroft
14 December 2021

-

31 December 2021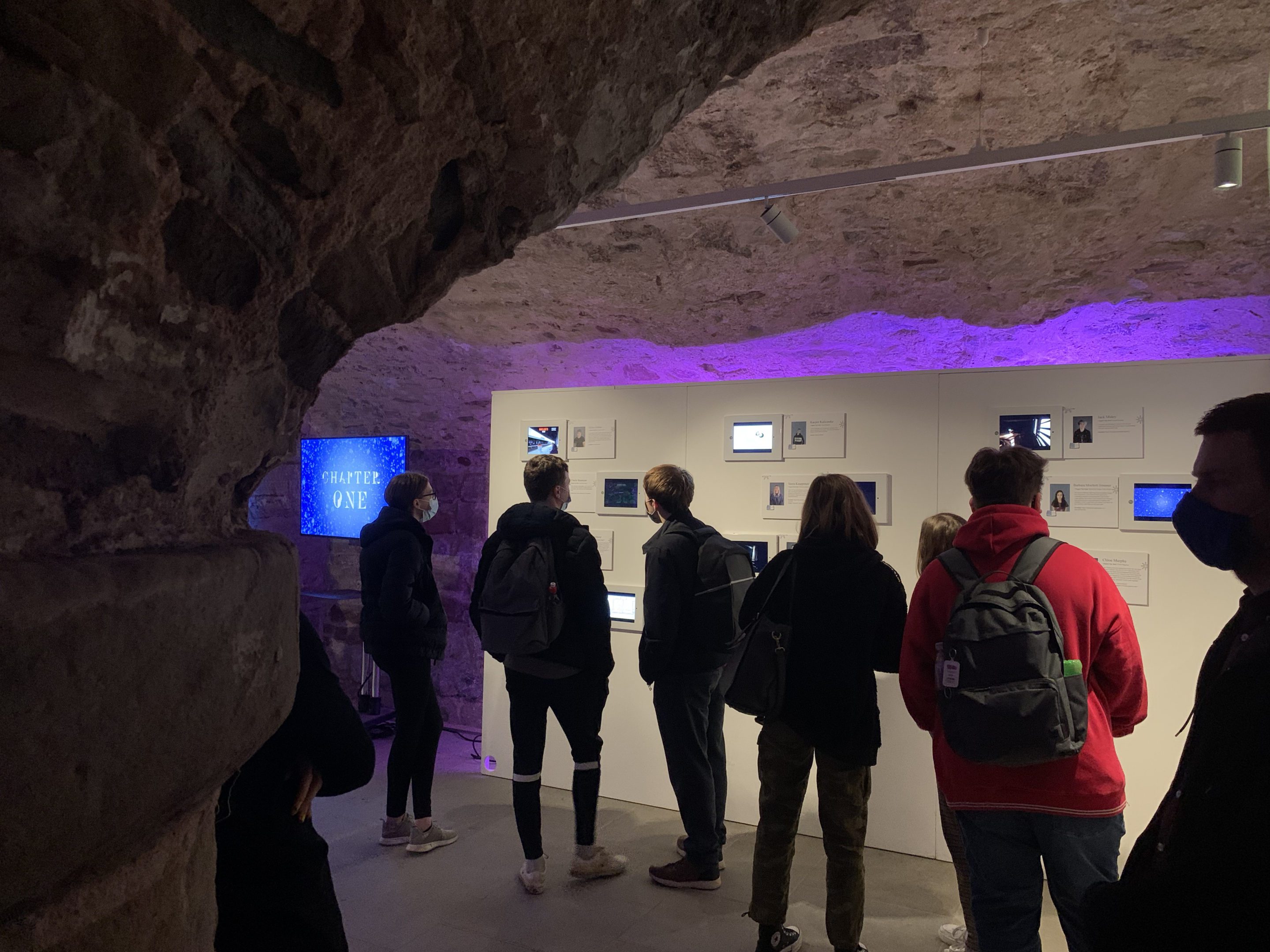 A spectacular display of creative work by students at the University of Worcester greets visitors to Worcester Cathedral's Undercroft.
Students studying BA Creative Media and BA Major Animation have created an immersive exhibition to display a taster of their final year work.
Formerly the monastic storage rooms, the Undercroft will be transformed with its rich history crossing over into the modern day with digital arts technology.
'Chapter One' of the students' 'Creative Chapters' final year work will go on display on Tuesday 14th December between 10am and 4pm.
Third year Creative Media student, Julius Aleksa, whose role in the exhibition is Creative Director, said: "It's amazing how Creative Chapters not only brings so many talented digital artists together, where we can push our skills even more, but it also shows the world that we've created. That opens up so many great opportunities for us for our future careers."
The exhibition contains a wide range of student work including photography, videography, animation, visual effects, motion graphics and much more. With the group's wide skill set and personalities this as an ideal opportunity to showcase their employability skills and connect with the professional world of creative industries. Chapter One leaves the viewer with excitement and anticipation for what it yet to come in further Chapters.
Third Year Creative Media student, Ellie Lindop, who is Event Manager for the project, said: "Our vision for Creative Chapters is to give our audience a taster of what is yet to come from our class. Throughout this process we have further developed many skills ranging from interpersonal skills such as teamwork, to more technical skills such as task management. By developing a variety of skills, we have been able to improve ourselves as future employees within the industry.
"As a class we have gained a unique opportunity to work alongside industry leaders, and businesses. This has allowed us all to experience how creatives work with one another in a creative industry. As the Event Manager I'm excited to see our vision come to life and look forward to developing it further for our main degree show in May 2022."
The event is ticketed in one hour time slots. To reserve a ticket please contact Ellie on line1_17@uni.worc.ac.uk. You can also follow the students on social media throughout at @creativedigitalmediaworcester