Artist Talk: Sam Metz
October 25 @ 5:00 pm

-

6:30 pm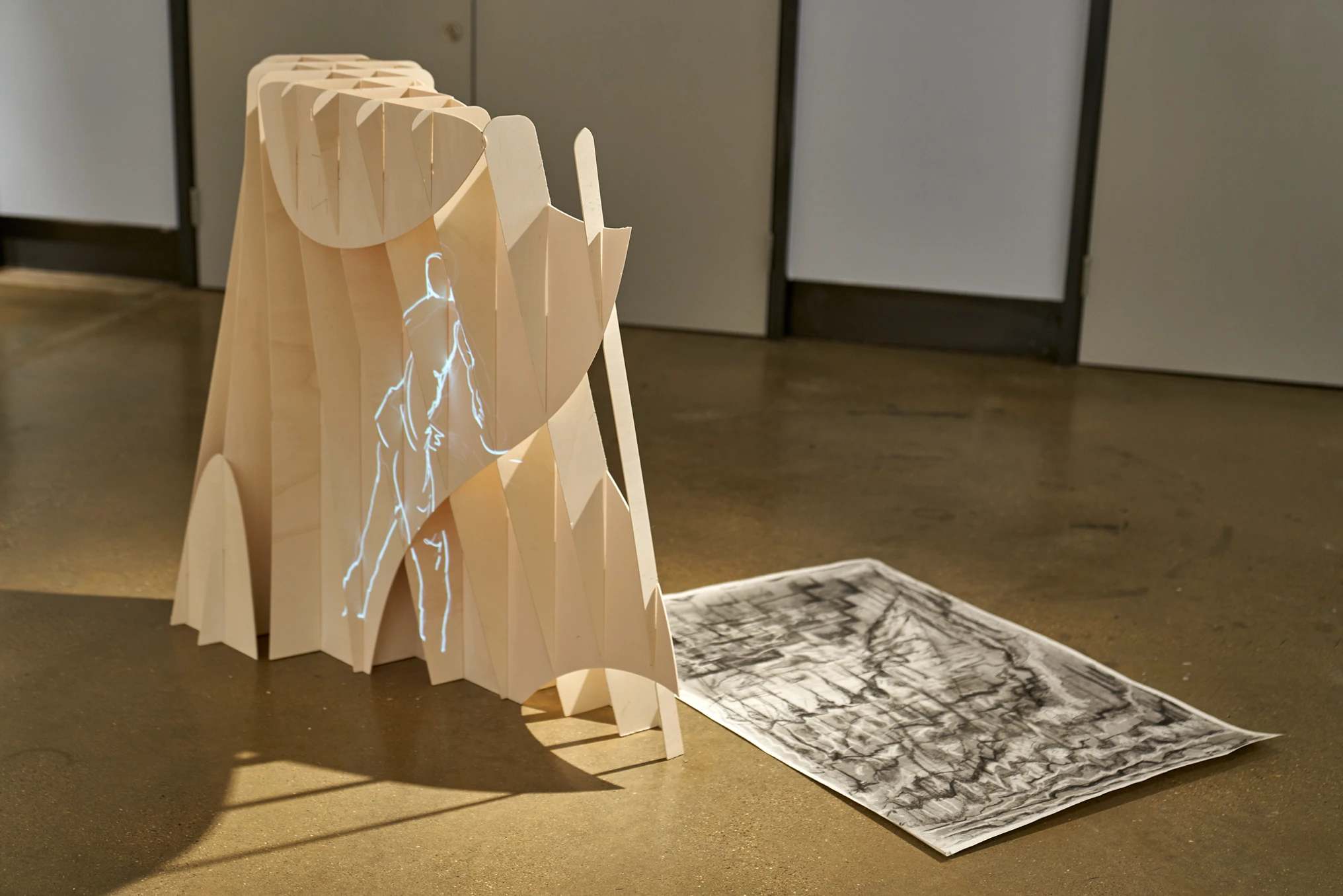 Our first Artist Talk this term, organised in collaboration with Meadow Arts, will be by Sam Metz.  
The talk will take place online between 17.00 and 18.30 in Tuesday 25th of October. It will also be simultaneously screened to a public audience at the Art House on Castle Street in Worcester. Please go here to book your place for the online session. For those who want to attend in person, please come to the Art House at 16.45.
Sam is an interdisciplinary artist, curator and researcher inspired by movement. Sam's work researches, creates and reflects on the concept of what they refer to as 'choreographic objects'. A 'choreographic object' is any work Sam creates that has, through the process of making or in the way it looks, a relationship to the body and movement. These works have included animation, analogue and digital film, paintings and sculptural objects, such as 3D printed forms. These objects are created through movement and rhythm, whether in the form of still images lifted from film footage of Sam's live art or in the dynamic, repetitive gestures of their mark making.
As a neurodivergent artist with sensory processing differences, the objects allow Sam to work in non-verbal ways, which is a key part of their practice. As an artist with an unpredictable body (due to both Tourette's and the disability EDS, a connective tissue disorder) the creation of visual, sculptural objects for choreography and alternative forms of notation have allowed the artist alternative methods of communication with artists
You can find out more about their work here.