Art House Windows: Matías Serra Delmar
1 July 2021

-

31 July 2021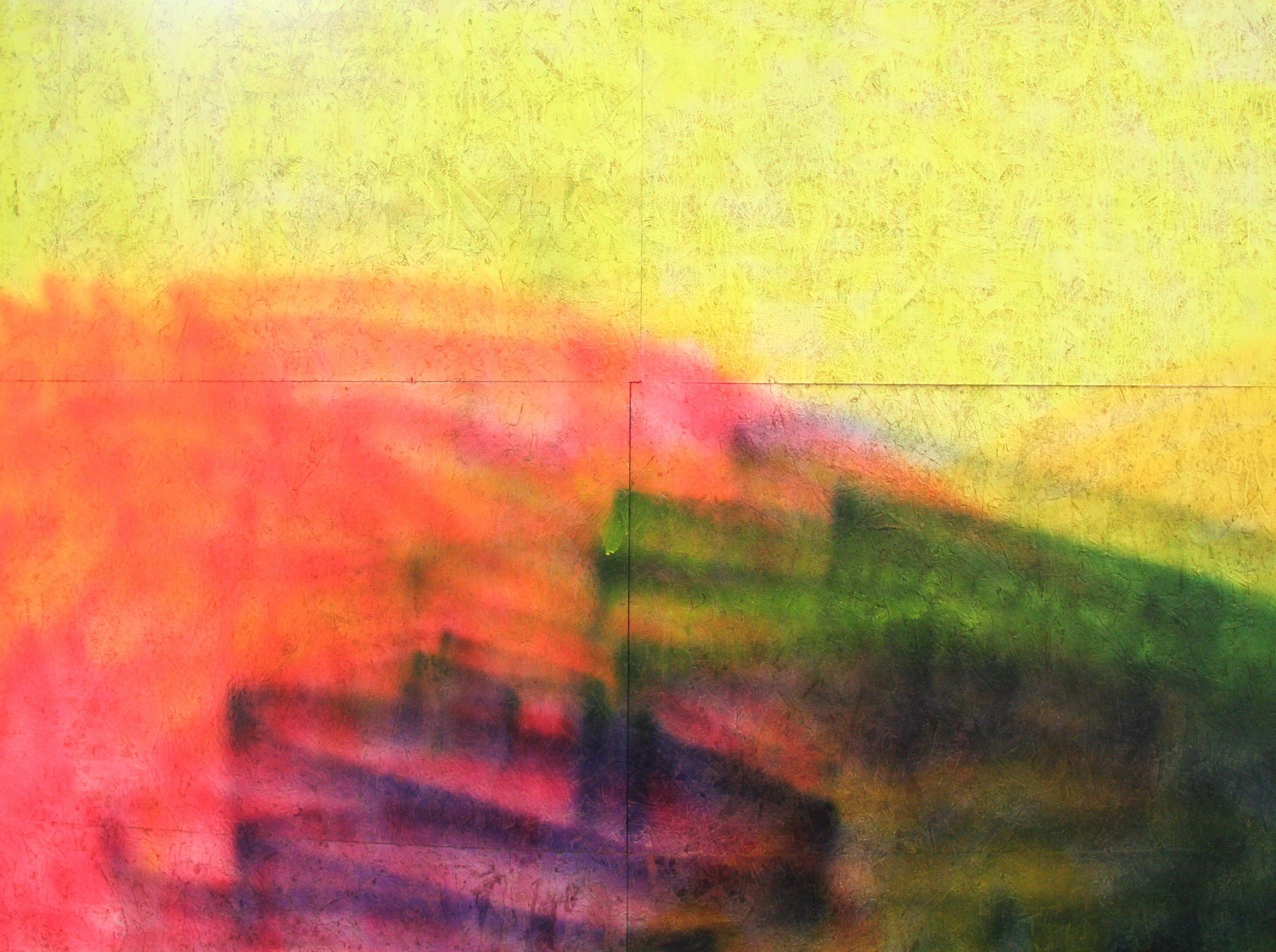 It is a University of Worcester exhibition, presented by New Art West Midlands in association with curator Sylvia Theuri, currently New Art West Midlands and International Curators Forum Curator in Residence.
No particular order was exhibited as part of Matías Serra Delmar's degree show at Hereford College of Arts, and was placed outside the main entrance of the Grade II listed brick building. No particular order is a large installation made on 11mm OSB boards, originally made with a total length of 56 foot, with timber supports and sandbags.
First shown in 2019, No Particular Order makes use of the raw materials found encircling construction sites in fast-growing cities across the world. As a Spanish artist raised in Argentina and now based in the UK, Matías is interested in the universal aesthetic of the hoarding and its common purpose to obstruct the view of a landscape in transition.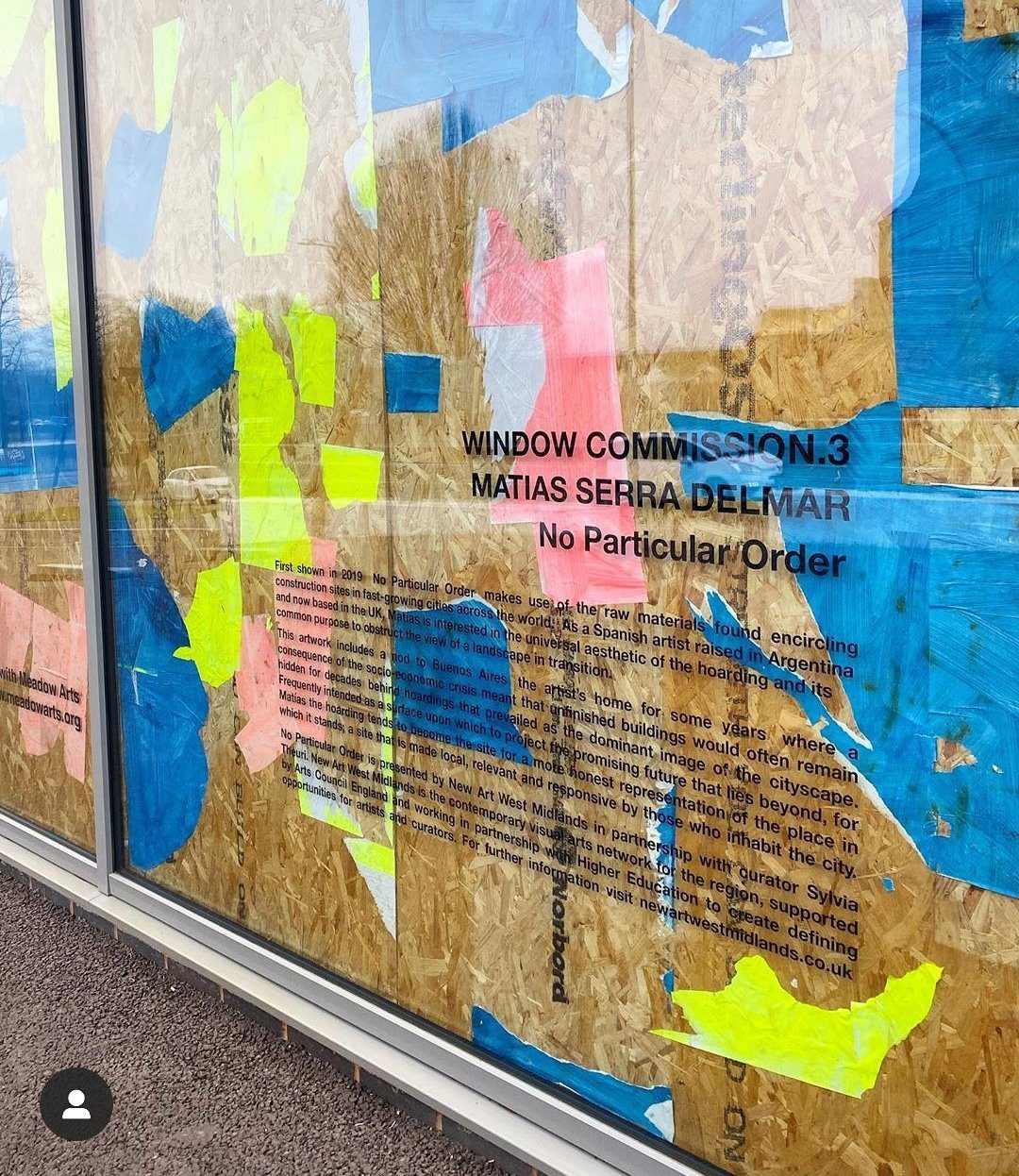 This artwork includes a nod to Buenos Aires, the artist's home for some years, where a consequence of the socio-economic crisis meant that unfinished buildings would often remain hidden for decades, behind hoardings that prevailed as the dominant image of the cityscape. Frequently intended as a surface upon which to project the promising future that lies beyond, for Matías the hoarding tends to become the site for a more honest representation of the place in which it stands; a site that is made local, relevant and responsive by those who inhabit the city.
No Particular Order is presented by New Art West Midlands in partnership with curator Sylvia Theuri. New Art West Midlands is the contemporary visual arts network for the region, supported by Arts Council England and working in partnership with Higher Education to create defining opportunities for artists and curators. For further information visit newartwestmidlands.co.uk.
No Particular Order can be seen in the windows of The Art House building until 26 April 2020.
Source: newartwestmidlands.co.uk